On July 4th (TOMORROW) the Statue of Liberty and Liberty Island will reopen to the public
for the first time since Hurricane Sandy made landfall on October 29, 2012.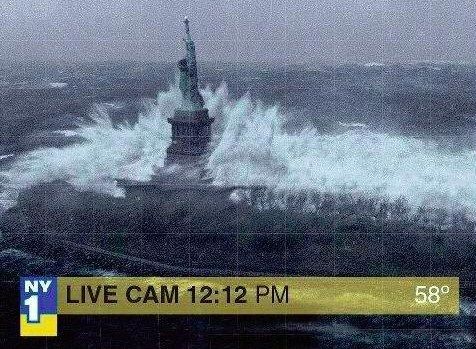 Confession: I lived in New Jersey and worked in Manhattan for almost 2 years after college… but the only time I actually "visited" was with a Model United Nations field trip in High School.
The Statue of Liberty is such an iconic and beautiful American Landmark. I was so excited to see that it will be open to just in time to celebrate Independence Day!
Coincidence? Probably. I can just imagine the poor workers busy in the hot sun getting everything ready in time. Oh my.
Unfortunately, Ellis Island requires more extensive repairs and will remain closed until further notice.
Here is a little Statue of Liberty TRIVIA for you:
Did you know several agencies have been caretakers for the Statue?

The U.S. Lighthouse Board cared for the statue as the first electric lighthouse or "navigational aid" 1886 – 1902, followed by the War Department 1902 – 1933 and since 1933 she has been cared for by employees of the National Park Service.
😀
Confession #2: The above image is actually from the movie "The Day After Tomorrow." But Sandy did cause some significant damage.